Cornbelly's. I actually had not ever been till this year. Staci, the amazing sitter/sister/best friend, took the kids last year and Saige talked about it for months afterwards. Bonnie sent over a groupon for a killer pass so we took advantage of it this year! We had a great time, and I need to remember that we should visit t. Point more often!!!
We met up with Bonnie, Ella and Asher on a cloudy day- luckily it didn't start raining until we were on our way to the car. Note to self- next year remind anyone not to bring the stroller. Not exactly a stroller friendly event. Poor Asher had to hang out away from everyone else.
Ms. Ella was begging to ride the bull. It wasn't a hot attraction just yet, so the guy running it laughed and said, "well usually they have to be older, but since you are the mom I guess you can put her on!" Ella loved it! Even when he tipped it!
Then it was Saige's turn, she wasn't quite convinced it was something she wanted to do!
But she warmed up and even in true cowboy style threw up her arm!
Next we made it over to the corn guns. I thought the kids would love this! Boy was I wrong. They are loud, but being around guns from Matt I thought they would be excited. Ella wouldn't even come close and after Saige shot the first one, it scares her terribly and she and Ella walked away bawling. Haha
Milo was then worried about it so I got to shoot 4 people's worth of corn!! It was actually a lot of fun! Milo had a good time directing where to shoot.
After scaring them we decided to head over to safer games. Bobblehead horses!! The kids loved it. But Milo and Ella tried sharing and neither one could reach the ground.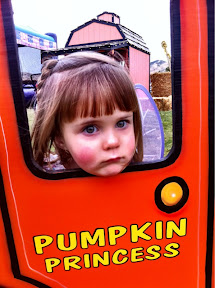 After a few horse races we headed over to everyone's favorite area- DRESS-UPS!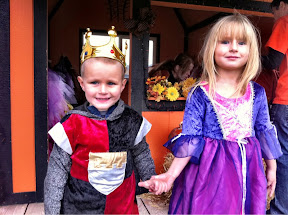 We spent most of our time here and the kids loved it!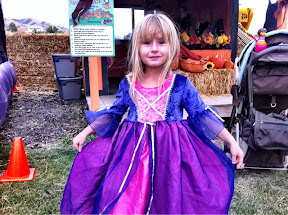 Ella makes some of the best faces. I promise we did see lots of smiles!
After popcorn and some playing we headed home just in time to beat the huge crowd and the rain. Thanks Bon for a fun day!