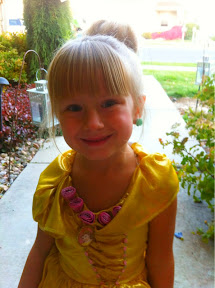 I love Halloween. I honestly start thinking about costumes months in advance. This year it snuck up on me and Matt was not too excited about dressing up so we were a little more low key and thanks to a dear friend Adrienne- she saved me with her Bjork costume.
I had the sweater for the evening trick or treating- and so I wouldn't scar the neighbor kids. Thanks Adrienne-it was perfect.
We had a small get together for the kids to go trick or treating, thanks to all that came. We love having you here.
The Kunics moved away and we haven't forgiven them yet. Don't they know that can't move away?
We headed out into surprisingly warm weather, not that I was complaining! I hate when it gets cold.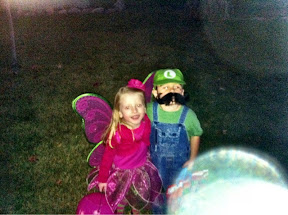 This was no joke- walked outside to get the kids on their way and milo had his pants dropped peeing right in the front rocks. I apologize to those who saw. I did grab a picture but it's a little to up close- if you know what I mean.
After trick or treating we came back for the most delicious elk chili, dry ice drinks and salad. Perfect Halloween dinner, or and some candy too.