I love any Holiday that has to do with food. Let's be honest most have a strong food influence. But Thanksgiving is wonderful. And I love everything it celebrates- we honestly dont take enough time to look at the things we are truly grateful for!
Getting ready for the big day can be a lot of work but we get everyone together and have a great time.
I took Saige and Milo to Gygi's and we went to make some yummy pies. Staci called and asked if we could help with her drink- so she came down and it became a party.
Matt and Adam and my Dad were there, they are always down for a party. Then Bonnie called looking for rootbeer extract, and was headed over. Then Connie and Ty stopped by on their way down from Logan. It was a big ol party with a whole lot of treats to be made.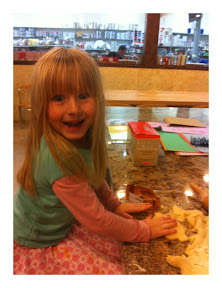 Pies are a little time consuming. A lot of refrigeration, a lot of sugar and whole lot of rolling out. It was a blast! But since I knew my kids would not eat the pie we made some pumpkin pie shaped cookies for the kiddos.
Finished product!
Milo's cookies! Can you see the face?
Mr Frank joined in on the fun too. He is the best! Always making me feel like I have cooked the most amazing things and willing to eat anything.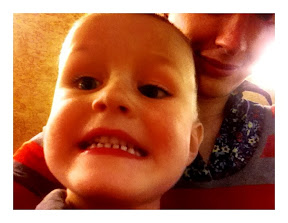 Milo taste tester. Love this kid.
Apple apple apple pie. I cut out circles using the large end of a cake tip and it turned out pretty good!
Then striped the other.
Traditional pumpkin pie with leaves along the crust. I didn't realize how long pies take to cook! Man pumpkin takes forever!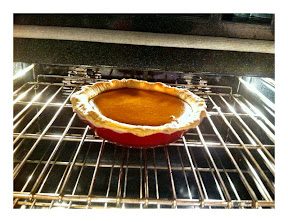 Isn't it lovely though.
And the finished pies.
Secret to good pie crust: keep it cold, use cold butter and when mixing it butter streaks thru the dough is a good thing. Oh I love a good pie.