Meet Jon.
He had a birthday. A 30th birthday. And having the wonderful wife, my sis Bonnie, she threw him a killer party. What kind of party you ask? Oh just a mariachi band!!!! It was so much fun! Bonnie definitely had a good time- with cafe rio for dinner, tres leche for dessert, chips and salsa on each table as well as little pictures of Jon all over the tables!
To say we had a good time is an understatement. We made sure to get as many photos with Jon. And if I can figure out how to upload a video from my phone- you will be privileged to see my dance with the band. Until then pictures will do--
Mi papa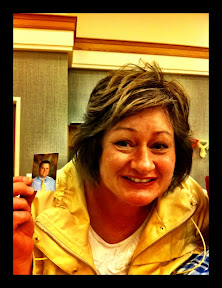 Mi mama
Mi hijo
Mi hija
Everyone getting a chance to take a photo with Jon. Thanks for taking the time to photo with us Jon.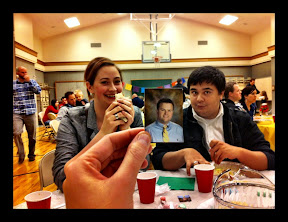 Thanks Hagen's for a great party. We had a wonderful time!
Afterwards as if we didn't eat enough Saige had a nice bowl of egg nog ice cream! Thank heavens for the holiday season.