As October began the weather seems as if it were just begging to turn, and was finally given permission to change. I was hoping to slowly get back to pants and sweaters but in good old Utah fashion we dropped a good cold one and reminded us all that Mother Nature is in charge here. While there are many things I enjoy about the fall- pumpkins, Halloween, cider, leaves and sweaters- I really miss the warm weather and what it brings in the summer time. So before it is entirely gone I'm spending some time remembering the good old summer.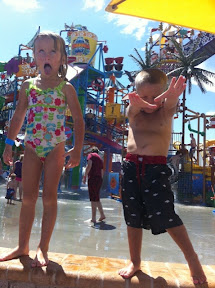 Cowabunga:
Matt was going to be gone over Saige's birthday, so to celebrate with her he took her, Milo and Jake to COWABUNGA BAY!! she loved it all and had the best time ever!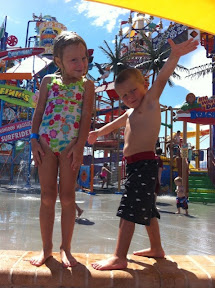 And Mr Muscles had to come out at some time right??
Bath time. Our kids adore bath time. Sometimes getting them out takes about a half hour and a whole lot of water on the floor.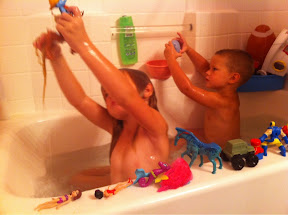 I love the imagination.
Trips to the mall.
There is something about your kids that will get you to do things that you promised you never would do. One of those being the carousel at the mall. I always walked passed and never really noticed- now with children it's as if their every ounce of being just has to step foot on it.
So we ride.
Porch Sitting.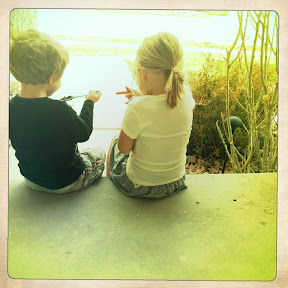 Being able to send the kids outside to enjoy their dessert is priceless. Catching a picture of them together and being nice to one another is a mother's dream. Our porch seems to be the perfect place for that.
Air drying our clothes:
My Grandma Foote messed us all up by raising us with the smell of line dried clothes. I LOVE IT! if you could bottle that up, I would buy them all.
Bbq's:
Even if it means Adam has to wheel his over- we make a mean BBQ.
And seeing some of our good old friends and their massive dog
Splash parks:
Which makes us miss some of our two favorite girls.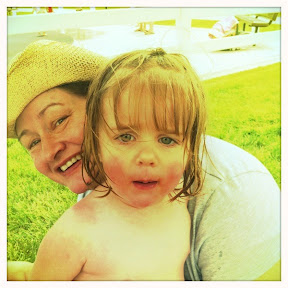 Ms Ella and Mimi.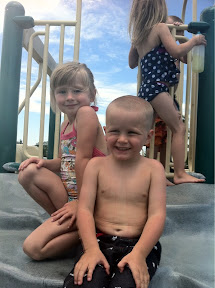 Summer Concerts with our loved ones!!
This was one of the highlights of my summer. Surrounded by most of my favorite people, amazing music --Brandi Carlisle and Ray-- and of course my sweet love Matt. Just wished my kids were there they would have been in heaven.
Having all the cousins together, right before the Hewards moved.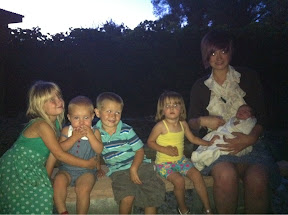 Bath time at the Foote's:
This red tub has memories for everyone in our family. We packed as many kids in there as possible and had the best time! Here is to hoping my kids have lots more.
Face Paint:
Why don't we face paint in the winter? It's such a fun summer tradition and sometimes wish I was a kid again and could walk around with a huge butterfly on my face!
The summer activities that make you just pass out on the couch! Promising that you are just not tired!
We love the summer. And hopefully have created some amazing memories this year that we will just have to top.