Sometimes our deepest wishes are said so brutally honest by our kids. Most days we have a pretty busy schedule and when I say these kids are amazing and really are quite the troopers it's and understatement. They tag along on errands, at Gygi's and everything in between. But this morning Milo had enough.
I went to wake him, mean Mom I know. He hid under the covers and came out with this: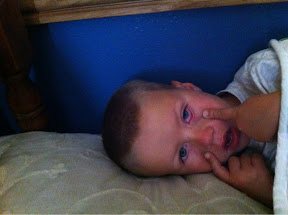 The "this is my I don't want to wake up face!"
It made me laugh pretty hard, this kid comes up with the funniest things. Wish I could save them all.