There is always that place where you go and it just makes your heart happy. For me it's my parent's backyard. I don't know if it is the huge open fields, the enormous amount of grass, or the same playground that we played on as children. But that backyard screams memories and I hope its the same for my kids.
With trees older than most houses in the neighborhood, that are the most perfect for climbing, Milo finds himself pretending that he is spiderman and jumping from building to building.
Memories of that first climb UP the slide, and feeling like you just climb the biggest mountain in the world, and just hoping someone around you saw your amazing feat.
But the best memories are those being with your friends. Specifically those friends that just so happen to be your cousins.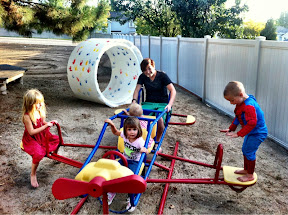 I have memories in this exact backyard of our family get togethers with my Dad's 9 brothers and sisters and their kids. There were people everywhere and we were lucky enough to have several cousins close in age that we really did have our good friends at family parties.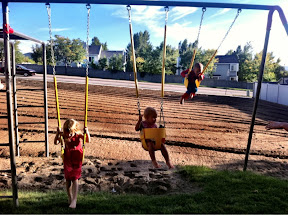 Our families haven't grown that much yet, but we are lucky enough to have Josie here for a visit. And our buddies Ella and Asher close by for friends always around.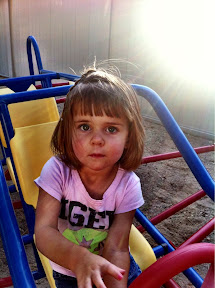 Clifford even joined us.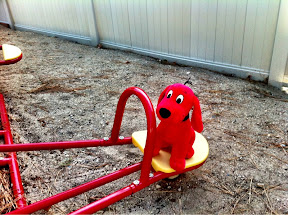 This swing set has been here for as long as I can remember. I may have broken one of the swings once...oops.... But they have been replaced over the years.
The free falling feeling of pumping your legs thru the air is the best!!
Saige loves her hair blowing in her face and begs to go higher and higher.
I may have joined in the feeling, crossing my fingers I didn't break another swing especially with Milo on my lap.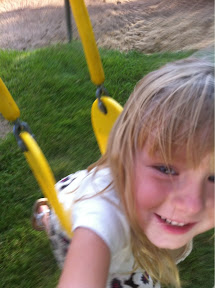 My camera seems to love that dear Josie. It could be that she is a ham and loves the camera but I like to think she just smiles for me!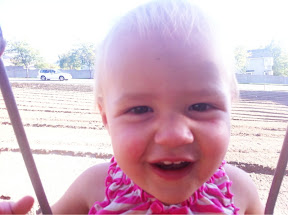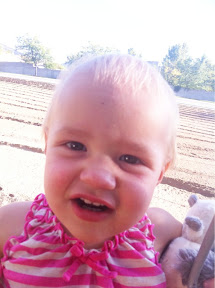 This is my all time favorite picture of her. Shows her personality perfectly.
Sitting around, pretending I'm not there. Haha.
The weather has changed and the fun summer nights are not around anymore but we do have these memories. And now we are counting down till Christmas time for the Hewards to come back.